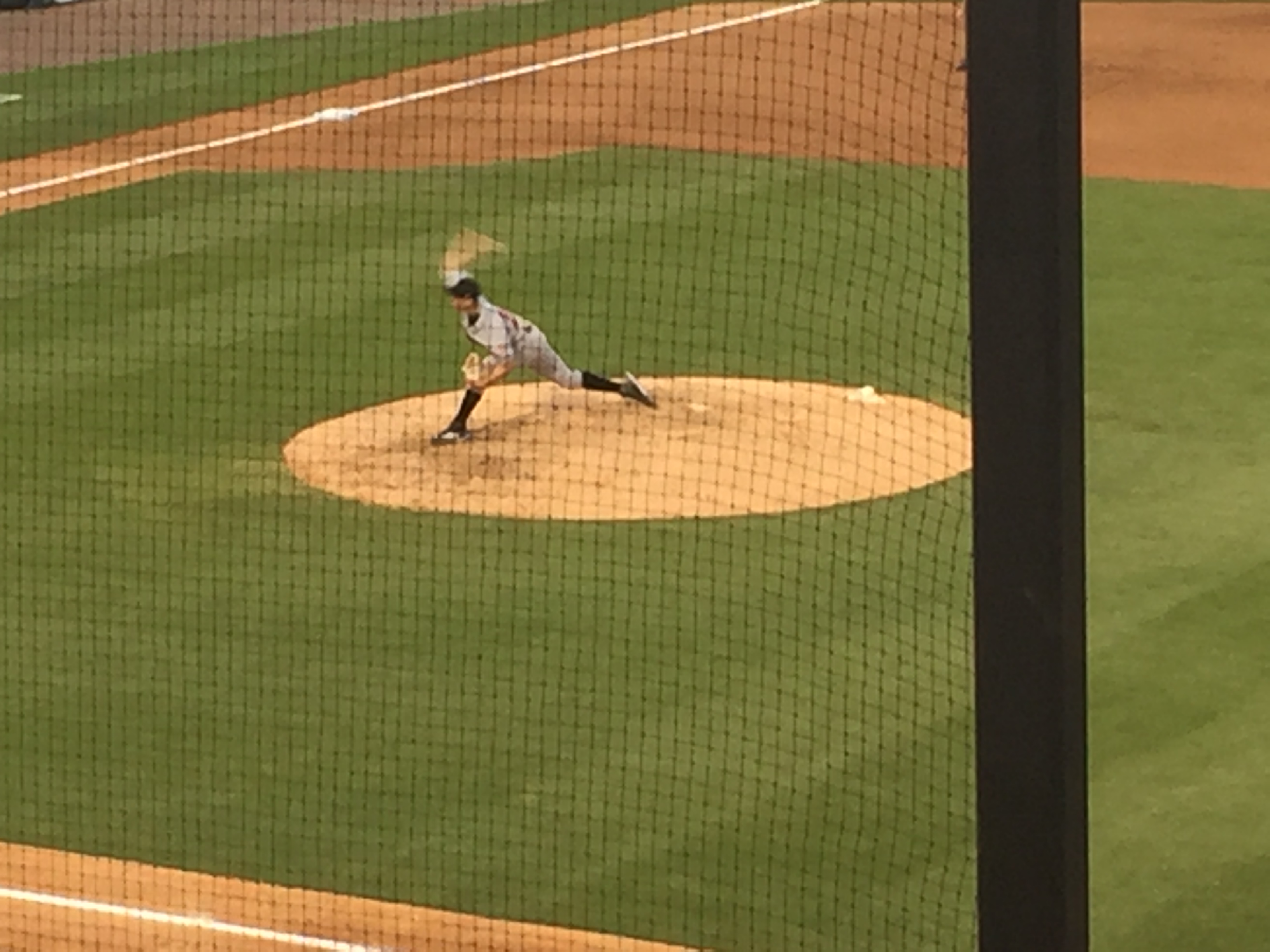 Let me preface this article by letting everyone understand, I believe Tyler Glasnow is an immensely talented pitcher and his fastball-curveball combination flash thoughts of a right-handed Clayton Kershaw in my head. Right now, I am sure Twitter is abuzz with hash tags like #freetylerglasnow, #glas-NOW, or similar, but quite frankly… The Pirates are handling him well. Let us take a look at the flashy numbers that scream in favor of promoting Glasnow.
Tyler Glasnow is a 6' 8," 22-year-old flame throwing right-hander who was drafted in the 5thround of the 2011 draft. Since his introduction to the minor leagues he has done nothing but dominate. In 479.2 minor league innings he has allowed a paltry 297 hits and a meager 21 home runs. This brilliant pitching has allowed him to keep his ERA at a microscopic 2.08 while striking out 593 hitters. Those numbers scream nothing short of "Cooperstown."
I went to BB&T Ballpark in Charlotte last week because I wanted to catch a glimpse of Glasnow and validate the legend with my own eyes. His first pitch was a smoothly delivered 93 mph fastball right down Broadway. He retired the first hitter with a filthy curveball that buckled his knees. I picked up my cell phone and started texting my friends. "Mr. Glasnow is a man among boys." After the third no-hit inning of the six he would throw that evening, I had softened the rhetoric. "Ok, Glasnow is not quite ready, stuff is phenomenal but if he falls behind in the count this often in the bigs he's going to get hit hard, no-hitter through three but he's throwing strikes at a 50% rate."
After the sixth Glasnow departed with a box score of 6 IP 0 H 6 BB and 6 SO. He threw 51 of 97 (53%) pitches for strikes. The major league average pitcher throws strikes at a 62% rate. Most fans would see the 6 no-hit innings, the huge strikeout numbers, the low opposing hitter batting average, and the nifty 1.75 ERA on the season and be screaming about the mismanagement of Pirate's brass by not promoting this kid.
I on the other hand recognize the greatness and want to see the Pirates continue to develop him to maximize the potential. On the evening I observed that the only hitter to give him consistently tough at bats was Matt Davidson. Davidson is going through his third full season at AAA. In 1709 AAA at bats he has amassed a whopping 569 strikeouts, while hitting .229 with a .312 OBP. On that night Davidson who sports a career 27% k rate and 10% bb rate managed to coax two walks and annihilate an offering foul to the pull side of the field. The best two hitters on the Knights roster this season had been promoted earlier in the week and are now major leaguers (Tim Anderson, Jason Coats). In this scenario Glasnow was expected to thrive and he didn't disappoint.
Glasnow features a long wingspan, which probably adds a tick or two to his already plus major league fastball. His curveball, also plus, is knee buckling and thrown about 13-15 mph slower. He froze multiple Knights hitters with this pitch, and he has no reservations about throwing it with any count. His mechanics look reasonably clean and he has a balanced finish when he lands. The fan in me is really excited about the prospect of Glasnow being installed into the Pittsburgh rotation. The realist in me sees him as an amazingly talented thoroughbred racehorse in need of a little more training. Does the trainer overzealously send the colt to the Kentucky Derby with unreasonable expectations? Or, should this talent be nurtured and cultivated to bring home a Breeder's Cup? I know… it's tempting.
Note: Since the start in Charlotte, Glasnow threw a subsequent seven-inning no-hitter against the Gwinnett Braves, striking out eight and walking five. Once again, the strike percentage was lower than 60% (57.8%). Have faith Pittsburgh fans; this kid is going to be a star one day, just give him time.