In a system populated with pitching mega-prospects like Michael Kopech, Alec Hansen, Dane Dunning and Dylan Cease, it's sometimes difficult to turn heads and make people take notice. However, in the sleepy little minor league town of Kannapolis, Tyler Johnson is doing just that. You see, Tyler Johnson is a very special pitcher. He is one of those guys with the ability to make radar guns read triple digits. But it's not just the elite heater – he also throws a "Bugs-Bunny" change-up and a plus slider. When Johnson strides out to the mound to finish games for the Intimidators, his opponents can safely assume it's "game over."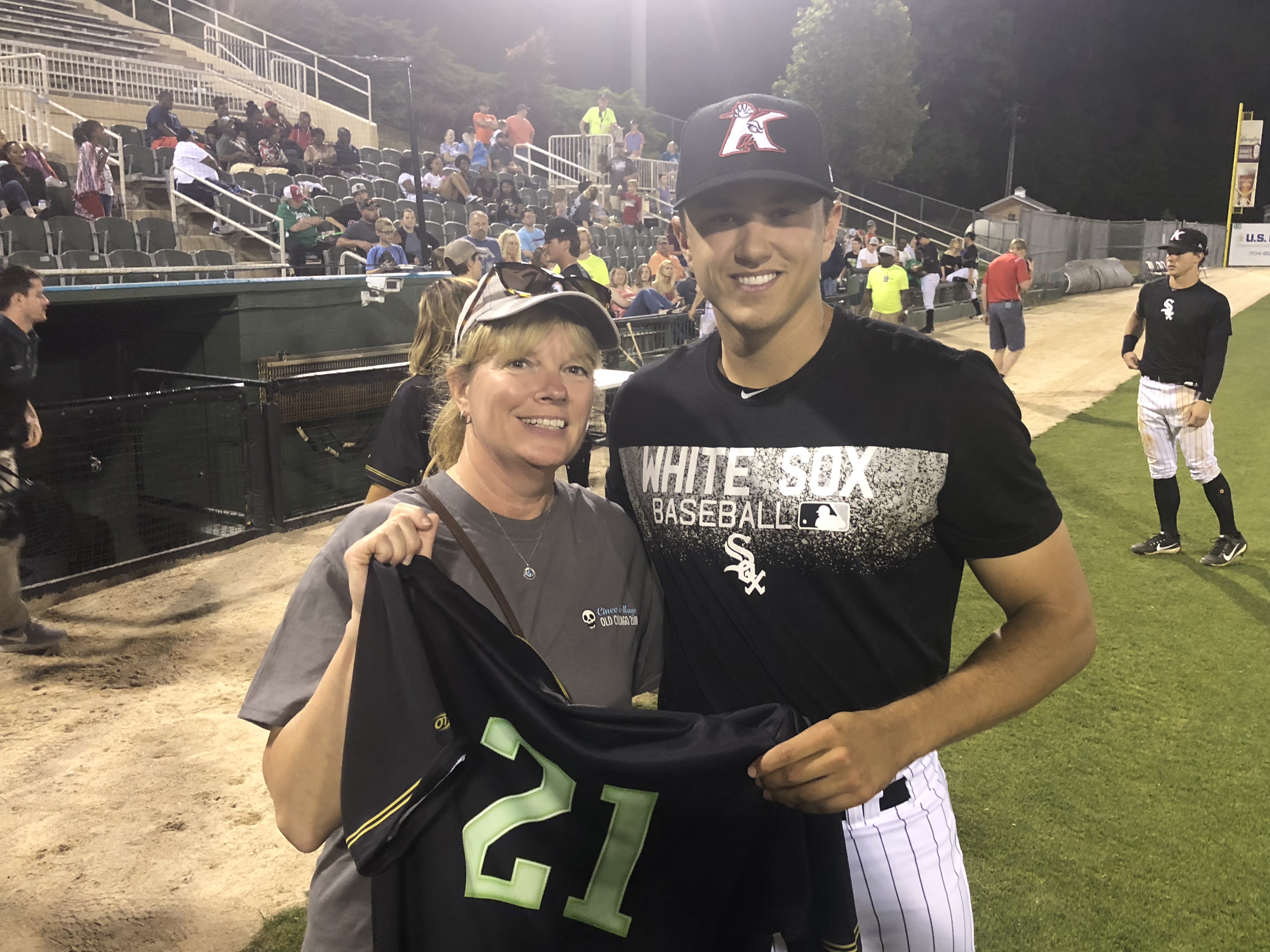 Taken by the White Sox in the 5th round of the 2017 MLB draft out of the University of South Carolina, Johnson signed for an over-slot, $390K bonus, and began chasing his major league dream by reporting to the Rookie level Great Falls Voyagers. At Great Falls, he established himself quickly and proved to be promotion-worthy by striking out 16 in 10 innings while compiling a 0.90 ERA and holding opposing hitters to a .194 AVG. At K-Town he was more hittable and his command sometimes eluded him, but there was never any question about the talent. Kannapolis rostered both Johnson and Dylan Cease that year, but Johnson was the hardest throwing pitcher on the team. One of his teammates summed it up succinctly when referring to Johnson as an "absolute stud."
Coming into the 2018 season I was, for my own selfish reasons, pleasantly surprised that the White Sox assigned Johnson to repeat in Kannapolis. Often relief pitchers with his kind of electric stuff are on a very fast track, particularly when they hail from successful D-1 college programs. The White Sox are also notoriously aggressive with their promotions of key pitching prospects.
Johnson is listed by Milb.com at 6'2", 180 lbs. but that estimation looks to be off. I am guessing he's closer to 200-205, with the extra weight being solid muscle. The first thing you will notice when seeing him up close is that he is in excellent shape – the kid is jacked. He's wide across the chest and his biceps pop, he doesn't appear to have any superfluous body fat and it is obvious he spends much of his down time in the gym.
On the mound, Johnson has a simple delivery. He told me he scrapped his wind-up after being made a full-time reliever and now pitches exclusively from the stretch. His four-pitch mix is composed of a four-seam fastball, change-up, slider, and a two-seamer that he self-effacingly says he "usually drops on top of home plate." The four-seamer is the moneymaker, sitting comfortably in the mid to high nineties and has touched triple digits in the past. He refers to his changeup as his second best offering and said he is making a concerted effort to pick up the velocity of his slider. Johnson's high octane heater is among the best in the SAL. The only SAL pitcher I've seen this year with comparable velocity is Hickory's Alex Speas, and Johnson's command although admittedly a work in progress is leaps and bounds better.
Follow up: Johnson pitched magnificently all season. He represented the Intimidators at the SAL all star game and was promoted to Hi-A where he continued to dominate. He finished the season with a 9-0 record 1.40 ERA and 14 saves. For those efforts he was nominated for a MILBY award for best relief pitcher in the minor leagues. He spent the off season working with Gamecocks pitching coach Skylar Meade on sharpening his slider. Johnson should begin 2019 at AA Birmingham with a major league ETA of 2020.